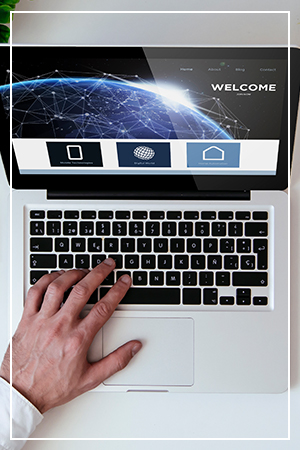 With an estimated 1.8 billion active websites on the internet today, it doesn't take a lot to imagine the difficulty in standing out on the web. Taking so much more than linked headers and pretty images, effective design must
incorporate those elements that make the "robots" take notice. Without a true level of expertise, your website may just end up in the "junk-mail pile" of the internet.
Backed by more than a decade of digital design experience (which is practically a virtual lifetime), our experts have the knowledge and skills to create exceptionally dynamic websites that convert visitors at higher numbers. Matching the look and feel to your brand message, we target your customer base through SEO-powered techniques while driving each visitor toward the shopping cart or contact form. Never okay with increased traffic numbers, we seek out ways to ensure conversions.
But even the best websites will go unnoticed without intelligent digital marketing efforts. At Silver Frog, our experience has taught us that the internet can be an exceptionally fickle place; what worked one month is no longer drawing in customers. We know we have to stay on our little webbed toes, keeping watch on the analytics, and using proactive measures to ensure your site works in the way it's supposed to. From concept to conversion, we manage every aspect of your website design and marketing.
Find out why we're quickly becoming one of the web's most sought
-after and respected digital marketing companies by scheduling a site assessment and consultation now. We're as eager to get started as you are.
Click below to see our previous work.